Back to all posts
Posted on
Parent Teacher Interviews Nov 22 and 24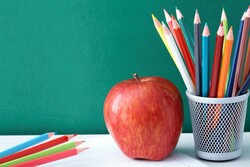 Parent Teacher interviews will be happening on Nov 22 and 24, 2022.  For these interviews we will be offering in person interviews only.    
For K - 6 students, Clive School will be using our online booking system for scheduling Parent Teacher interviews. The link to the system is located on the front page of the Clive School website at clive.wolfcreek.ab.ca titled Parent Teacher Interviews Online Booking.
For Junior High students, Mr. Morrison, Mrs. Howey, and Mrs. Howe will be located in the gymnasium.  These interviews will be conducted on a first come first serve basis.  These interviews will still be capped at 12 minutes to allow for all parents to have time to speak to their child's teacher(s). 
Please follow these steps to book your interview:
Access the Parent-Teacher Interview Booking System on the Clive School website at clive.wolfcreek.ab.ca or click here.
Follow the instructions given on this link to book your interviews.  The access code is:  2yr9p
Interview times are set for 12 minutes to allow staff time to transition between interviews.  This allows teachers enough time to speak with every parent.  If booking for more than one child, it's recommended that interviews are not booked back to back to ensure that interview times are maintained.
After your interviews are booked, an email will be sent to you confirming your interview times and day.
If you do not have access to the internet or a computer, please contact Clive School to book an appointment to use a  school computer
Please book all interviews no later than Sunday Nov 20, 2022.  The online system will be unavailable for booking after that time. If you are unable to attend the interview, please contact your student's teacher directly to let them know and to set up an alternate interview day or time.
Please contact the school if you have any questions.