Back to all posts
Posted on
Student Registrations for 2022-23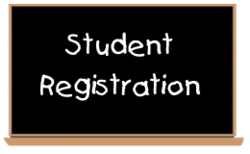 NEW students
Registration for students NEW to Clive School may be made online via the Registrations link on our website.
If parents/guardians do not have access to a device for online registration, and require access to a kiosk, please call the school to make an appointment at the school office (403-784-3354):
-for the afternoon of Wednesday, August 13;
-or Thursday and Friday, September 1 and 2, from 8:00 AM until 3:00 PM. 
RETURNING students (or students pre-registered in spring 2022)
Information and a link for online Registration for students returning to Clive School will be sent to parents/guardians in an email September 1, 2022. Parents, please attend to this important task right away as permissions and updates for 2022-23 are included in the registration form.