Back to all posts
Posted on
Winter Activity Program Gr. 4-9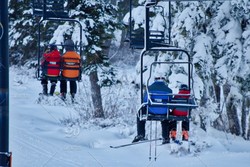 Another exciting season of Winter Activities for Grades 4-9 students is upon us: February 21, 28, and March 13, 2019. All students are expected to participate. There are three choices available:
Arena/Gym (no fee)
Swimming at Ponoka Aquaplex (fee charged for transportation and pool admission)
Ski/Snowboarding at Canyon Ski Resort (fees charged for transportation, lessons, lift passes, and any needed equipment)
Our February 7 winter activity day has been rescheduled. Our new date is: Wednesday, March 13.